Invited Jewelry Tradeshow Speaker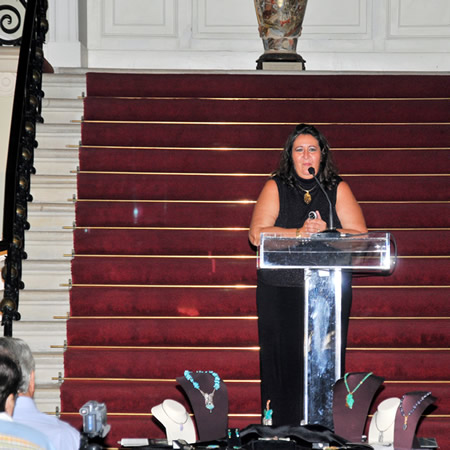 Helen Serras-Herman is a sought-after speaker at tradeshows and various events. Her topics are wide-ranging and thoroughly engrossing to her audience. Full of real-life anecdotes from her professional career, and beautifully highlighted with images from her personal collection, Helen provides attendees with an enriching and memorable experience.
Helen is also a noted lecturer; she has given over 150 lectures nationwide to 60 Societies and Associations on a variety of subjects, including gem carving and gem materials.
One of her most prominent lectures Carved Gems, Inspiration & Skills has been presented at many museums and societies nationwide. In 2008 she presented her work and this lecture at the Museum of Asiatic Art on the island of Corfu in Greece (see photo, right), and in May of 2010 at the Gemmological Association of Great Britain, in London, England.
In May 2011 she returned as a Poster Session presenter to the GIA International Symposium with "Lectures: An Inspirational Way for Artists to Communicate", and in October 2011 she was the featured speaker for the 6th Annual Fall Conference sponsored by ASJRA-The Association for the study of Jewelry and Related Arts, held in Boston, MA. In 2015, she was a featured speaker at the Sinkankas Opal Symposium, in Carlsbad, CA, presenting "Exotic Common Opals". Helen is often invited to speak to the National Association of Jewelry Appraisers (NAJA) Annual Tucson Conference, and the AGTA GemFair Seminars.
Helen has been 3 times the Resident Speaker at the EFLMS Wildacres Retreat Workshop, in Spruce Pine, NC, and presented six lectures each time. He also presented three Lecture Series in Green Valley between 2009 and 2012, each time with four different presentations.
Favorite PowerPoint presentations include: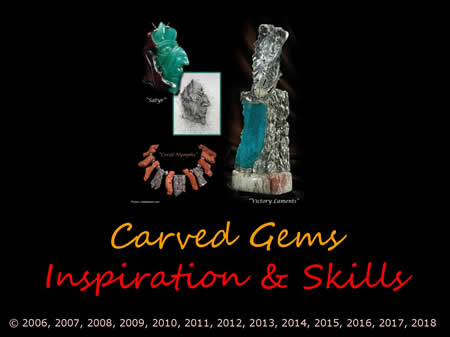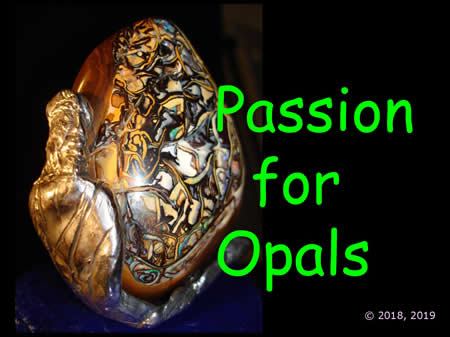 Carved Gems, Inspiration & Skills
Exotic Common Opals
Passion for Opals
Natural vs Enhanced Lapidary Materials
Copper Trails
Maya Jade
Astorite
Mythology in Art- Gold Jewelry & Gems
Chalcedonies & Jaspers
Lapidary Favorite Materials
Criteria for Evaluating a Gem Carving
How to Select Lapidary Rough
Ancient Greek Ivories
The Origin of Glyptic Arts
Prospecting for Opal in Nevada & Sunstone in Oregon
Cameos – Ancient & Contemporary Treasures
Kefalonian Flint
6 Days-9 Canyons in Navajo Land
Central Arizona's Gold Mines
Pricing Your Gem Artwork
The Tucson Gem Shows.